Why Insurance Agents Need a Website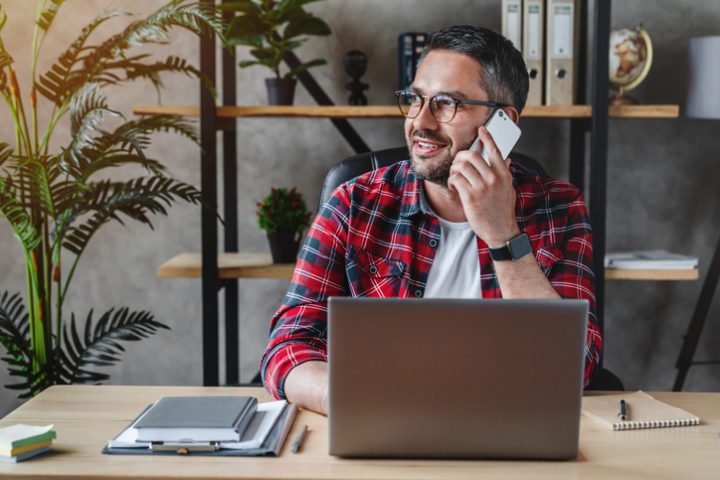 Insurance agents tend to be people-oriented, extroverted types. You want to help your clients by matching them to the right insurance products, and you thrive on answering their questions and helping them protect themselves. So, it might seem intuitive to you that most of your work is done through conversations with them, either on the phone or in person.
However, much of the sales process today happens online. Modern consumers expect to conduct their own research, familiarize themselves with their options, and "meet" skilled professionals in a digital format. Convenience at the touch of a button has created an atmosphere of both freedom and self-sufficiency. Those who want answers expect to get those answers themselves, via a smartphone or computer, and often outside of regular business hours.
That might mean that you field fewer calls from people who simply want to ask random questions about insurance. But it also means that when your phone does ring, you'll be speaking to a lead who has already educated themselves, and is ready to make a commitment.
Of course, you want them to call you, not the competition down the street. Considering today's expectations, an informative and easily navigable website is a must, rather than an option. If you're in the insurance business today, building a website offers the following benefits:
It represents you online; potential clients become familiar with you, before ever speaking with you personally
It will answer questions that current and prospective clients have, any time, from anywhere
It helps you display your expertise to clients, building a trusting relationship
Leads come to you already familiar with their options, making your job easier
Regular blogging allows you to release news that impacts your clients, introduce them to new insurance products, and retain current clients via continuing education
It will help more prospective clients find you, via search engine queries; if you aren't marketing yourself online these days, you're missing out on a huge chunk of the market
It helps you promote a professional appearance; a website is expected today, and your competition already has one
And much more
The digital world is vast, and most people today spend a considerable part of their time online. Think of a website as your home on the internet. Can your clients and leads find you? Are you accessible, friendly, helpful, and a good communicator? A website says all of this about you, and more.
If you aren't already representing yourself with a website, it's time to get started. Contact us to learn more about our complete marketing packages for insurance agents, and we'll help you tap into the digital side of your business.